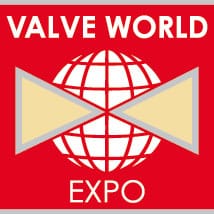 Eckart Exhibiting at International Valve and Fitting Trade Show
November 27-29 is when valve manufacturers, suppliers, end-users, EPC contractors and other experts in the global flow control industry travel to Düsseldorf to attend Valve World Conference and Expo, the leading trade show for valve and actuator technologies. 587 leading companies from 37 countries have registered for this international industry meeting on industrial valves, fittings and controls.
Valves, fittings and controls are used in a broad variety of industries. They ensure safety in the oil and gas industry, channel liquids and gases in the chemical industry, regulate incoming and outgoing water and ensure a free flow in the drinks industry, to name a few examples.
During the Valve World Conference, leading experts will present papers and host workshops on important flow control topics.
One of IC Fluid's suppliers, Eckart, will be exhibiting and invites you to stop by if you are attending. Eckart is a leading manufacturer of hydraulic and pneumatic rotary actuators. Eckart is a leading manufacturer of hydraulic rotary actuators. If high accuracy or a compact design is required, Eckart is the answer for your valve actuation needs.
If you have questions about Eckart or the products they manufacture, email us@icfluid.com or call 1-877-ICFLUID.