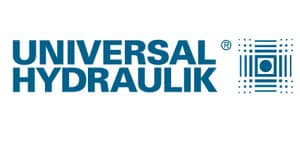 IC-Fluid Power Adds Universal Hydraulik to Supplier Network
Rossford, Ohio (December 21, 2012) – IC-Fluid Power a privately-held firm providing custom hydraulics and replacement spare parts to clients throughout North America, announced a new supplier relationship with Universal Hydraulik, Neu-Anspach, Germany. The new partnership grants IC-Fluid Power exclusive North American distribution rights to Universal Hydraulik's full line of heat exchangers.
"We could not be happier about our new supplier relationship with Universal Hydraulik," said Bernd Hunger, Vice President of IC-Fluid Power. "We were immediately impressed with their level of service and quality," he continued. "Universal Hydraulik heat exchangers are available as catalog products or can be customized to meet specific criteria."
For more than 25 years, Universal Hydraulik has been designing hydraulic systems, cooling systems and heat exchangers that are used all over the world. Known for customized heat exchanger solutions, Universal Hydraulic has been continuously certified to DIN ISO 9001 since 1997 and holds certificates for Germanischer Lloyd and others.