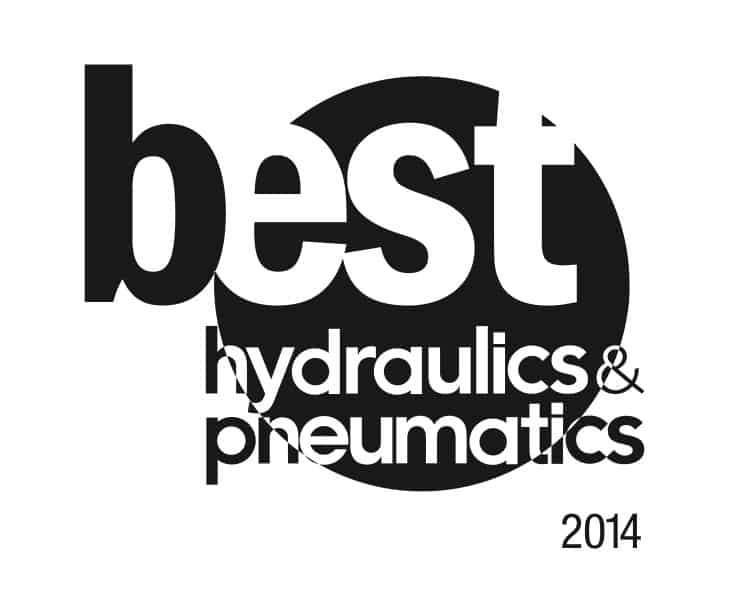 IC-Fluid Power Awarded Best Supplier Industry Blog
Hydraulics and Pneumatics Magazine readers have voted IC-Fluid Power Best Supplier Industry Blog at the 2014 IFPE Show. Winners were selected through an open-ended poll that went out to 20,000 Hydraulics & Pneumatics magazine subscribers. Readers were asked to nominate those in the industry who excelled in each of the nine categories. The "Best of Industry" award results were announced at an event held at H&P's booth at the International Fluid Power Expo in Las Vegas on Wednesday, March 5. Visit IC-Fluid Power's award-winning blog at www.icfluid.com/blog.
"We are extremely grateful to the readers of H&P Magazine for bestowing this honor upon us," commented Bernd Hunger, Vice President of IC-Fluid Power. "We will continue to utilize our Blog to provide the most helpful news, trends and insights for the hydraulic industry," he continued.
"'Best of Industry' are peer awards. Any blog, website or video that is nominated represents the best-of-the-best in their category," H&P states.
Click here for the video of the entire presentation and here for the image gallery.
Based in Rossford, Ohio, IC-Fluid Power is a global hydraulics sourcing firm providing custom hydraulics, replacement parts, technical expertise and repair. For 25 years, IC-Fluid Power has combined in-house technical expertise with strong international manufacturer relationships to deliver custom hydraulic systems and components to North America. For more information on IC-Fluid Power, call 877-ICFLUID or visit www.icfluid.com.