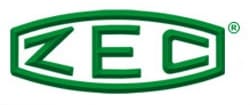 IC Fluid Power Now Offers ZEC Thermoplastic Hoses
Rossford, Ohio (December 31, 2012) – IC-Fluid Power, a privately-held firm providing custom hydraulics and replacement spare parts to clients throughout North America, announced they now offer ZEC® flexible, thermoplastic hoses. Since 1961, ZEC has been synonymous with high-quality flexible thermoplastic hoses for the hydraulics, pneumatics, lubricants, solvents, paints, chemicals and gas sectors.
"ZEC manufacturers an impressive breadth of both standard and special linear, single, multiple and spiral thermoplastic hoses," commented Bernd Hunger, Vice President, IC-Fluid Power. "We are most pleased with ZEC's compliance with the major international specifications, such as SAE, EN and ISO. This allows us to offer the highest possible guarantees of quality and reliability," he continued.
ZEC hose benefits include:
• Reduced weight and size
• Excellent resistance to fatigue stress, alternating flexing and vibrations
• Minimum head-loss
• Long lifespan due to anti-aging qualities of the techno polymers used