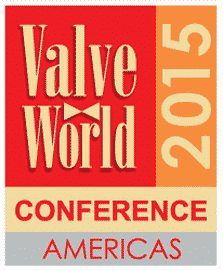 2016 IC-Fluid Power Calendar Now Available
IC-Fluid Power, a privately-held specialty hydraulic sourcing firm, announced their participation in the 2015 Valve World Americas Expo, July 15-16 at the George R. Brown Convention Center in Houston, TX. Their booth number is 1106.
IC-Fluid Power will be showcasing the robust yet compact HyRav hydraulic rotary actuator for valve and industrial applications, as well as other innovative products.
Founded in 2011, the Expo attracts thousands of visitors looking for a broad overview of the latest technologies, components and systems in the field of industrial flow control.
"The Valve World Americas Conference and Expo is one of the fastest growing events for the flow control industry and we're very excited to be part of it," commented Bernd Hunger, Vice President of IC-Fluid Power.