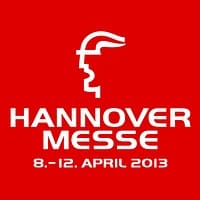 Leading Fluid Power Manufacturers Exhibit at HANNOVER MESSE
Several of IC-Fluid Power's European manufacturer partners will be attending HANNOVER MESSE, April 8-12, 2013, in Hannover, Germany.
HANNOVER MESSE is the world's leading annual showcase for industrial technology. The 2013 trade show will comprise 11 flagship fairs: Industrial Automation; Motion, Drive & Automation (MDA); Energy; Wind; MobiliTec; Digital Factory; ComVac; Industrial Supply; IndustrialGreenTec; Surface Technology; and Research & Technology. A strong emphasis will be placed on industrial automation and IT, energy and environmental technologies, power transmission and control, industrial subcontracting, manufacturing technologies, services and R&D.
The volume of exhibitor registrations received to date suggests that the Hannover Exhibition Center will be full to capacity at this year's show. The organizers are expecting more than 6,000 exhibitors from 60 countries.
We would like to wish our European manufacturer partners listed below good luck at the show and encourage show attendees to stop by their booths to see what is new.