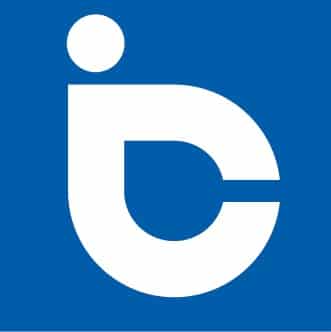 Looking to Fill Inside Sales Representative Position
Title
Inside Sales Representative
Reports To
Vice President
Summary
Receives (by telephone, fax or email) requests for quotations, orders, and lead times from customers. Provides customers with product information and makes product recommendations on standard items. Makes quotations on standard items, writes orders, and relays pertinent order information to customers. Writes purchase orders and tracks purchase orders to maintain on-time delivery. Proactively advises customers of delays in shipments. Provides general Customer Service to customers. Assists Product Managers in sales support functions. Performs duties with marketing department where customer contact is a prime responsibility.
Job Duties
Receives telephone requests for price quotations, purchase orders, order changes, adjustments, and cancellations directly from customers, original equipment manufacturers, and distributors. Achieves and maintains rapport with customers and works to give them the best possible service
Uses an ERP system to retrieve customer information, stock status information, the status of purchase orders, and to make changes on customer purchase orders. Ensures that correct codes are used for retrieving and inputting information
Follows up on inquiries by checking computer runs on CRT for delivery information. Works closely with suppliers regarding deliveries of scheduled shipments
Handles the needs of sales representatives and customers
Makes price quotations immediately by phone on price book items
Checks with credit department concerning credit status of customer
Contacts suppliers or checks computer system to locate requested items in order to meet customer's delivery requirements. Relays this information to customer
Maintains files of active orders and posts activity such as change notices, scheduling changes, partial shipments, and credit changes
Prepares paperwork (original purchase order, copies of invoice, and return goods memo) to be given to accounting department for credit or debit to be issued
Makes purchase orders and receives items into computer system
Prepare paperwork for shipping as well as customs paperwork where necessary
Works with brokerage firm to correct invoices and advise missing information when needed
Create and maintain item, customer and supplier data in the computer system
Attend periodic sales training where applicable
Appropriately communicate brand identity and corporate position
Requirements
University or college degree in Business or Marketing
2 to 3 years of direct work experience in a sales or telesales capacity preferred
Demonstrated ability to convert prospects and close deals while maintaining established sales quotas
Strong knowledge of retail and/or wholesale sales principles, methods, practices, and techniques
Strong problem identification and objection resolution skills
Able to build and maintain lasting relationships with customers
Exceptional verbal communication and presentation skills
Excellent listening skills
Strong written communication skills including typing at 50 WPM+
Excellent in the use of the Microsoft Office Suite including Word, Excel, PowerPoint and Outlook
Self-motivated, with high energy and an engaging level of enthusiasm
Able to perform basic calculations and mathematical figures
Ability to work individually and as part of a team
High level of integrity and work ethic
Experience with customer relationship management software
Tech savvy
Spanish language proficiency desired
Working Conditions
No travel required
Manual dexterity required to use desktop computer, telephone and peripherals
Overtime as required
8:00 AM to 5:00 PM Monday through Friday including a one-hour lunch break
Comprehensive medical, dental and vision insurance provided
No relocation assistance provided
Interested persons should apply sending their resume to us@icfluid.com.