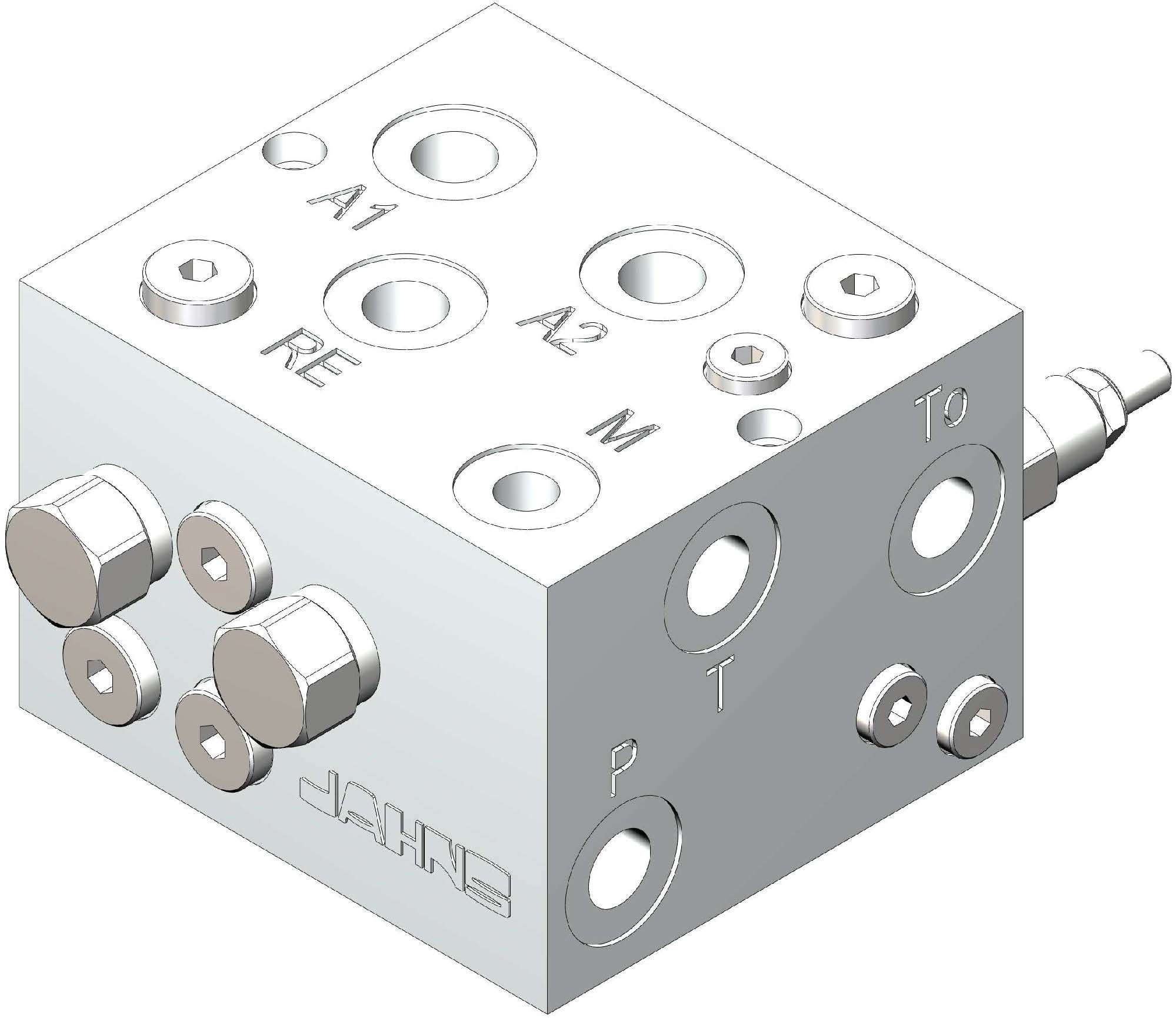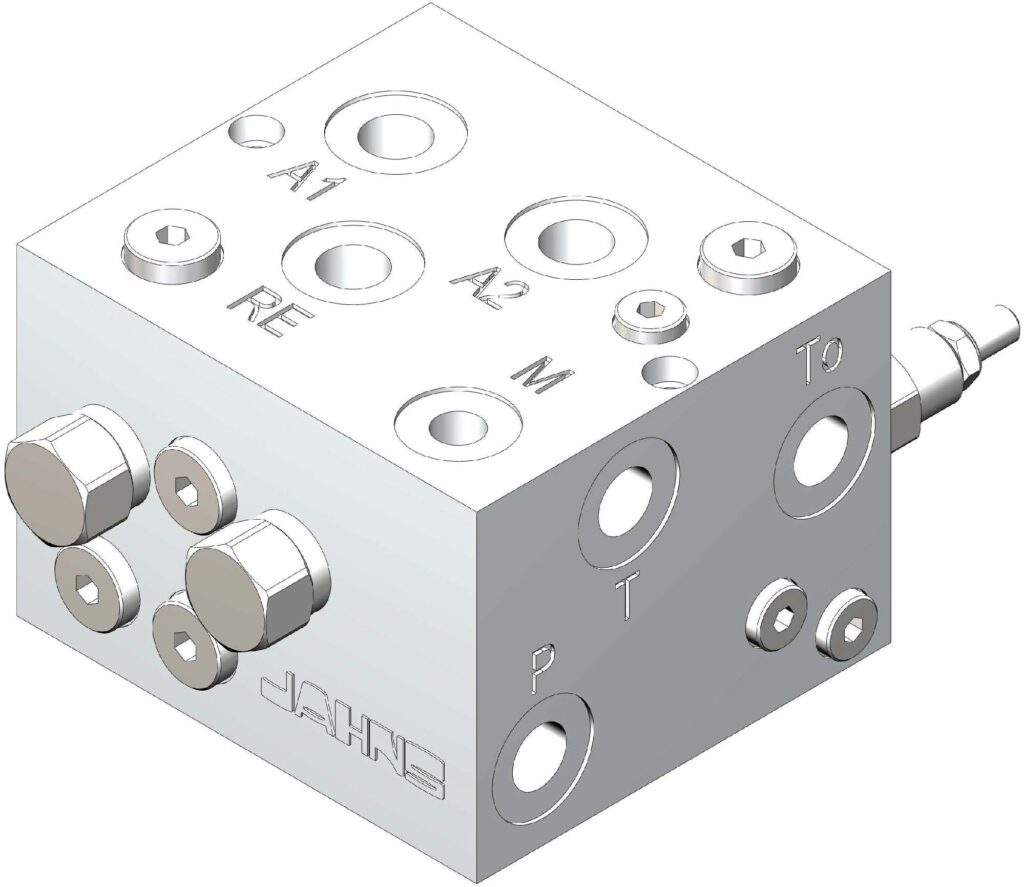 New Jahns Valve Block Flow Divider
IC-Fluid Power, Inc. introduces the new Jahns Valve Block Flow Divider.
This valve block flow divider is characterized by high synchronization accuracy even with different loads and low flows, small installation space, and low weight.
In addition, the circuit diagram can be kept simpler for end position compensation because the "suction function" required for rotary flow dividers can be omitted.
Please note that this accuracy solution is only suitable for rod side connected double-acting cylinders and, due to the valve technology, special attention must be paid to the cleanliness of the operating medium by using filters with 10 µm.
• Flow from 2.5 to 12 lpm / 0.265 to 3.1 gpm
• Working pressure up to 210 bar / 3,000 psi
• Adjustable pressure relief valve
• All connections G3/8″ BSPP
• Anodized housing
Here is a diagram of the system layout: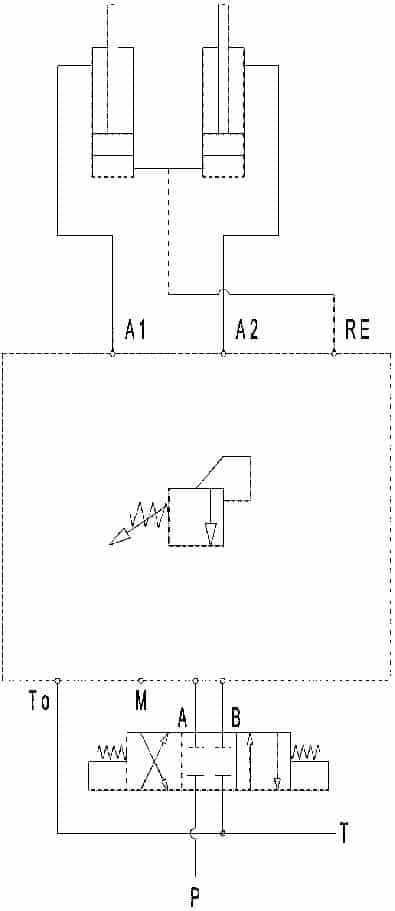 Click here to go to our product page: https://www.icfluid.com/products/flow-dividers/valve-block-flow-divider/
To learn more or to see how this can fit into your system, simply contact us by chat, using the forms on this website, or by calling our knowledgeable, friendly, and non-pushy sales engineers at +1.877.423.5843.