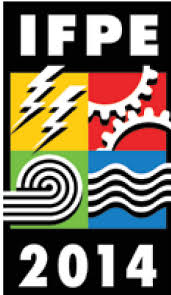 News Release: IC-Fluid Power to Exhibit at 2014 IFPE
IC-Fluid Power, a privately-held custom hydraulics and replacement spare parts firm, announced their participation in the 2014 IFPE  International Expo, March 4-8 in Las Vegas, NV. Their booth number is 82330.

IFPE is the leading international exposition and technical conference dedicated to the integration of fluid power with other technologies for power transmission and motion control applications. Held every three years, the exposition showcases the newest innovations and expertise.
"IFPE is one of the fastest growing events for new equipment and product innovations for fluid power and we're very excited to be part of it," commented Bernd Hunger, Vice President of IC-Fluid Power. "It is a tremendously important event for IC-Fluid Power. No other expo in North America brings together as many decision-makers from as many markets as IFPE."
Based in Rossford, Ohio, IC-Fluid Power is a global hydraulics sourcing firm providing custom hydraulics, replacement parts, technical expertise and repair. For 25 years, IC-Fluid Power has combined in-house technical expertise with strong international manufacturer relationships to deliver custom hydraulic systems and components to North America. For more information on IC-Fluid Power, call 877-ICFLUID or visit www.icfluid.com.