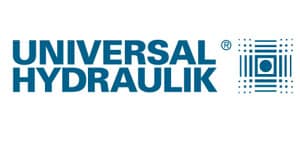 Universal Hydraulik Driving Development of Customized Solutions
IC-Fluid Power manufacturing partner, Universal Hydraulic, was spotlighted in an article titled Spotlight on Test Stand Design in a recent edition of Fluid Magazine.
Below is an excerpt from the article and a link to open the entire piece.
The family-owned Universal Hydraulik is undoubtedly a well-known company. Since time immemorial, the company has been associated with heat exchangers. However, very little has thus far been known about the expertise of the Hessen-based company in building test stands. All this is about to change.
The company that undertakes the development and production of heat exchangers, cooling filter systems, test stands, and much more besides, is not called Universal Hydraulik for nothing and has its head office in Neu-Anspach. However, it is important to remember that the Hessen-based company has been building test stands for the entire industry for a good 25 years. The management in Altlussheim and Lothar Nagel therefore had a very good idea of what they were letting themselves in for when the job was placed.
It all started at Internormen Technology because they were finding it difficult to cope with testing filters in the way they had been due to an ever growing product range and increased production volumes. Lothar Nagel remembers: "We had reached the limit of our capacity and therefore decided to go for a new test stand for hydraulic and lubricating oil filter, which we commissioned in 2005. We thus test all filter housings for tightness before we deliver them to the customers."