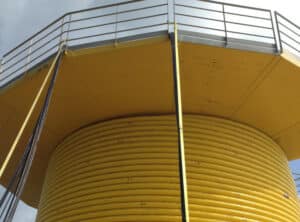 ZEC SpA offers DNV GL Type-approved hoses
ZEC SpA offers DNV GL Type-approved hoses on 8 series of hoses for marine and off-shore applications at high and very high pressure.
Products approved by this certificate are accepted for installation on all vessels classed
by DNV GL.
Following the list of the product series that have obtained the certification according to the classification:
– DNV GL rules for classification – Ships Pt. 4, Ch. 6 Piping systems
– DNV GL class program DNVGL-CP-0183 – Type approval – Flexible hoses
AT8S, MTH1LT, MTK, MTKM, OL7, VE8, VE8M, HOG, all of them strictly Water-proof covered, to ensure best possible lifetime and performance.
Hose selection has been to meet market needs on heavy duty environments and can be applied to On Board Hydraulic Circuits (e.g. Winches), gas handling on vessels or rigs (e.g. AT8S, Breathing Air atoxic hose) or chemicals handling. Hose materials composition are the most reliable according to applications, installation and generally every kind of enviroment exposed to humidity and low/high temperatures excursion.
Contact us to learn more today!