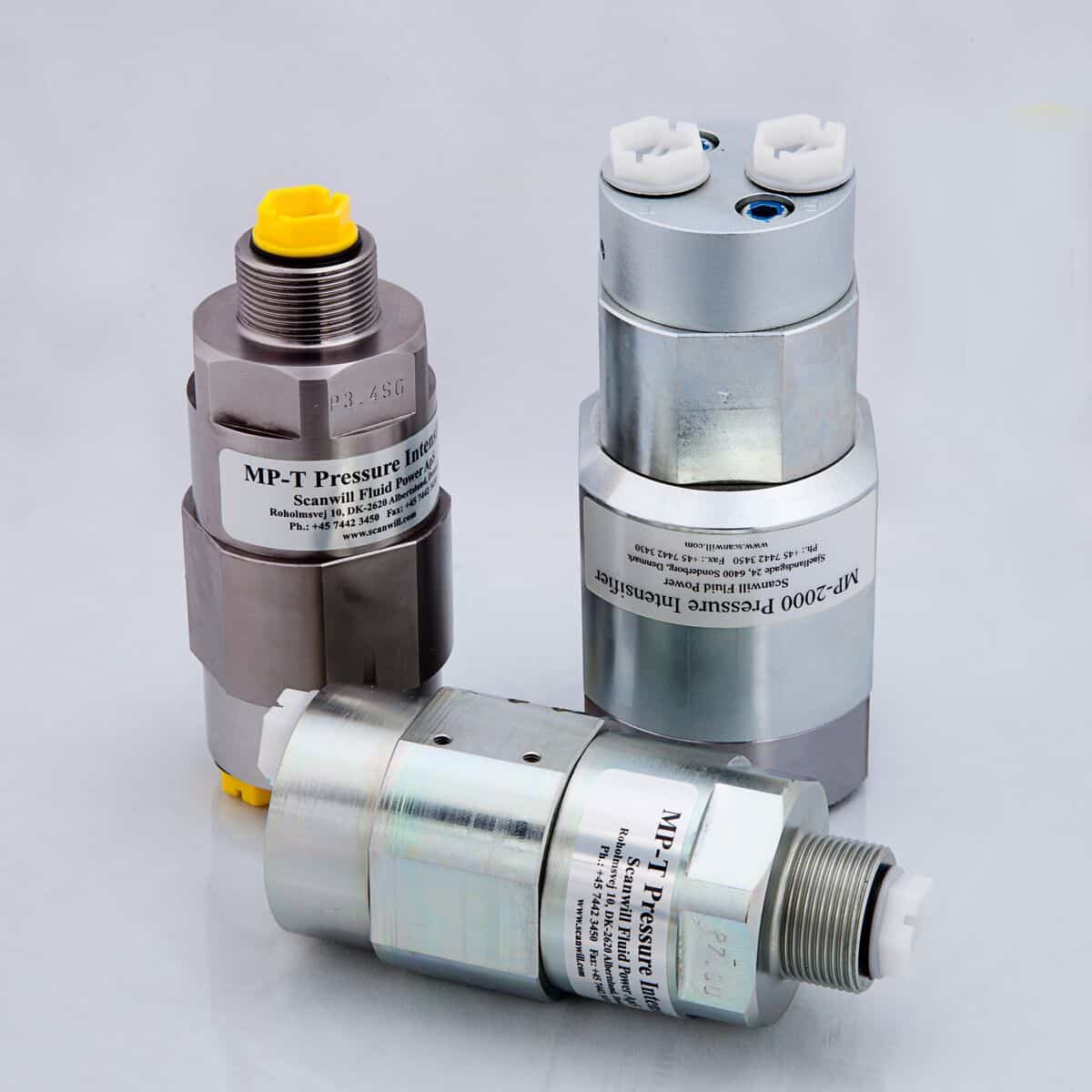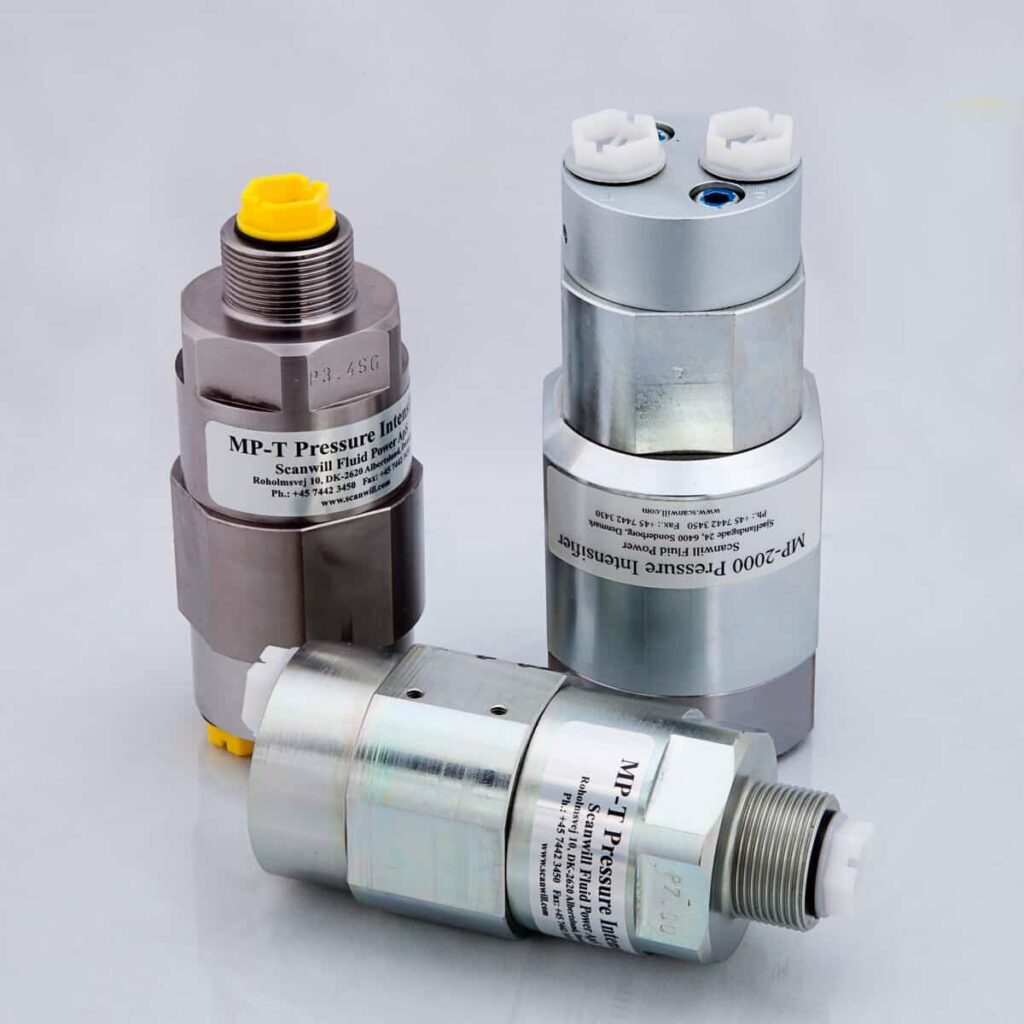 Pressure Intensifiers
IC-Fluid Power's line of pressure intensifiers add additional force exactly when you need it.
Do you occasionally need more force for brief spells, but do not have the time or the space to reconfigure your entire hydraulic system? If so, pressure intensifiers may be exactly what you need.
IC-Fluid Power offers six pressure intensifier lines depending on the inlet and outlet pressure in combination with the flow rate. IC-Fluid Power's pressure intensifier line include:
MP-T Series
MP-C Series
MP-F Series
MP-2000 Series
MP-M Series
MP-L Series
Click to read more about three NEW pressure intensifiers
IC-Fluid Power also recently added stainless steel pressure intensifiers. Stainless steel pressure intensifiers provide additional resistance to corrosive mediums and environments and offer the ability to intensify water-based fluids.
Pressure intensifiers are cost effective, compact and have many applications, including:
Hydraulic Workholding on Machine Tools
Static and Impulse Testing Equipment
Hydraulic Power Packs
Stone Chrushing Machines
Subsea R.O.V.'s
Hydraulic Construction Tools
Press Applications
Demolition Tools
Pressure Die Casting Machines
Quick Die Changing Equipment
Additional benefits include:
High-accuracy pressure testing
Intensification ratio of up to 16
Pressures of up to 2,000 bar / 29,000 psi available
Reliable and easy to maintain
Absolute constant flow; no jetting or pulsing
Can be used in closed-loop circuits
Cost effective
Not sure what you need? Request a quote.