HYDRAULIC PRESSURE INTENSIFIERS – MPL-1400, -2000, -4000 SERIES

Hydraulic Pressure Intensifiers – MPL-1400, -2000, -4000 Series
Weight: 19.8 lbs / 9 KG The 1400/2000/4000 series models are hydraulic pressure intensifiers for high flow and high pressure. Please see the technical drawings for each intensifier in the images below: Top: MPL-1400. Middle: MPL-2000. Bottom: MPL-4000.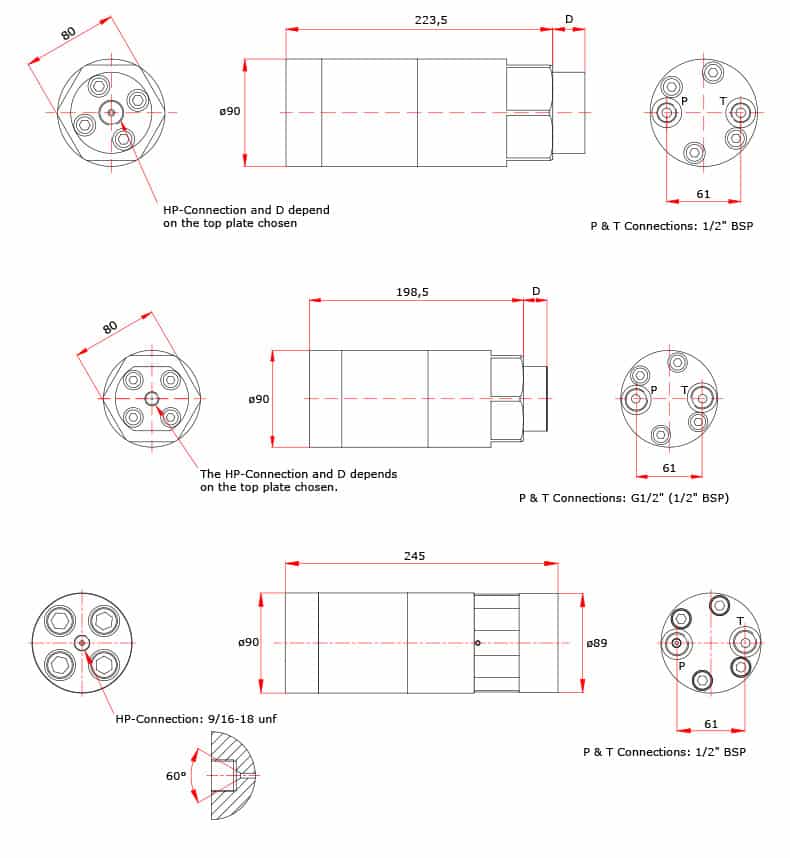 ScanWill is a supplier and pressure intensifier manufacturer for various applications including construction, mechanical, marine, and industrial.
---
Related Products
Single-Stroke Cylinder Type pressure intensifiers are designed for non-standard applications. Higher flow rates can be achieved with this type of pressure intensifier.